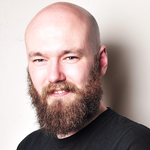 Andrew Bolster
Senior R&D Manager (Data Science) at Synopsys Software Integrity Group and Treasurer at Farset Labs & Bsides Belfast
I am shamed. I've let this blog slip in the midst of coming back to the real world of Uni.
A week without something useful going up! Terrible… stands in corner
Fact is I've been experimenting with so many different things that nothing cogent has come out of it yet.
Some of the things I've been working on:
Virtual Lab- Walk through of the setup and playing with of a virtual computer lab using VirtualBox including Windows, Ubuntu, FreeBSD, Fedora, and Debian servers/clients

Write up of my automated downloading system and the scripts associated with it

Exploration of Setup of a VPN using the WRT54G or my MyBook

A first-timers walk through of setting up Google Adwords campaigns
And somewhere in between all that I've been working and getting back to Uni…
Joy.