Shared Items - 27/01/2010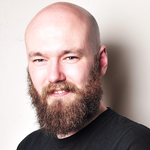 Andrew Bolster
Senior R&D Manager (Data Science) at Synopsys Software Integrity Group and Treasurer at Farset Labs & Bsides Belfast
Defiantly going to be experimenting with this!
Joomla, one of my two favourite CMS's up there with Drupal, just makes it so easy to take off the shelf extensions like these listed and for the lay-man to roll it all together into a truely unique system. Will defiantly be noting this for later clients!
Brilliant idea; biomemetics. I've watched loads of the Biomemetic TED talks and alike and keep meaning to do something like this!