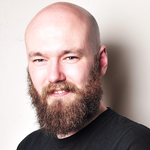 Andrew Bolster
Senior R&D Manager (Data Science) at Synopsys Software Integrity Group and Treasurer at Farset Labs & Bsides Belfast
'Social Media' has been lauded as the be-all and end all of the future of marketing, advertising, society, and general human decency.
There is no doubt that Social Media has taken over our connected lives. And while I don't doubt this, I often feel that this is taken as a sign that we can abandon the so called 'old-school' of marketing and advertising (In this case 'Old-School' includes the Web 1.0 practise of advertising on Search and Comparison sites).
There are 100-and-1 different ways that viral ads, social apps, and a-like that take advantage of the six-degrees-of-separation effect and other social constructs to get all of old-media's advertising impact with none of the overheads (billboards, tv-time, etc.)
Not all industries can appropriately take advantage of Social Media marketing, but that doesn't mean they can't create a random viral video with nothing to do with their product or service and tag their name on at the end, although the effectiveness of these is in question.
But if you still think that its the best idea for your business, check out this comparison (data borrowed from mad.co.uk)
| | | | |
| --- | --- | --- | --- |
| ![](http://chart.apis.google.com/chart?cht=p3&chs=500x200&chf=bg,s,ffffffff&chd=t:54,42,28,22&chco=006600&chm=Nf0,000000,0,-1,11&chl=Search%20Engines | Comparison%20Sites | Social%20Networks | Email&chtt=What+ads+do+people+pay+attention+to&chts=000000,16) |
As can be seen, search engines (54%) and comparison sites (43%) are given much greater attention than social networking adverts (28%), and email is even worse (22%).
Does this mean businesses should abandon the inroads made into social media advertising? I don't think so.
Internet advertising as a whole flattened the playing field; I attended an IETNI Lecture on Entrepreneurship by Chris Williams who discussed his one-man-band use of Google Adwords to dramatically increase useful traffic to his site by over 300% through the use of Pay-Per-Click advertising on his very niche market (specalist electronic design) for a cost of about £1 a day.
Just a decade ago, advertising within niche markets was done through trade publications. I certainly havent contacted any vendors that I saw ads from in Trade publications, and I can't think of anyone I know telling me 'I found them in ZX Spectrum Users Monthly'; and Chris's losses from that particular form of marketing venture were, as you could expect, significant.
Now, there are dozens of tools that allow you to pick words that directly relate to your business and exploit those in Adwords (other pay-per-click advertising providers are availiable)  campaigns with the minimal risk; you only pay if they make it to your site, then its up to you.
But I guess thats really the crux of the difference between Social Media marketing and Search/Comparison marketing; Search/Comparison marketing gets the preverbial foot-in-the-door, gets your brand out there into the 'right' peoples faces. Facebook/Twitter/Bebo/Myspace/Digg et al. provide a higher level of consumer interaction (eg, Burger King's ill fated but very successful Facebook Campaign)
When deciding where to spend the hard-to-come-by advertising budget, consider what you want; and to make it easier, heres my thoughts…
To wind this up; Social Media is Social, keep it that way. Focus on using social networking sites to improve relations with potential / existing consumers, use Search/Comparison to pluck the 'maybe's and to push individual products or services. Its less 'catch and release' more 'catch and cultivate'