Installing Ubuntu Touch on the Nexus 7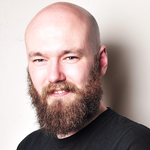 Andrew Bolster
Senior R&D Manager (Data Science) at Synopsys Software Integrity Group and Treasurer at Farset Labs & Bsides Belfast
I'm always amazed by Canonical. Particularly their documentation.
Ubuntu Touch is the grand movement to bring Ubuntu into the mobile domain, and it's developing fast.
Can't say the same about the documentation; too long and doesn't really make sense. And for what is actually a fantastically simple process, it deserves better. The phablet-flash folks have done an amazing job.
So without further ado, the assumption: If you're thinking of putting Ubuntu on your device, I'd say it's reasonable to assume that:
You've already rooted your device to put something different on it
You've already enabled USB debugging
You already know how to / if you care to backup the device.
Once that's all wrapped up, onto the meat.
Job done! Hopefully Cyanogenmod can take some inspiration for this.