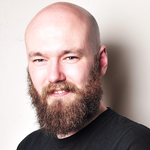 Andrew Bolster
Senior R&D Manager (Data Science) at Synopsys Software Integrity Group and Treasurer at Farset Labs & Bsides Belfast
Today is the day I've been working on for the past few weeks.
Today, in the SU, about 30 electrical engineers, computer science students, professional software developers, photography geeks, penetration testers, system administrators and anyone else interested, will come together to hack.
Today, we're going to find out if it actually works; there is nothing planned, nothing prepared, and nothing expected. All we have is a FB group, FB event, Hackerspaces.org Wiki, and a few IRC conversations.
Oh, and alot of kindly donated equipment by members.
Once we get set up, we'll be streaming, well, down there…
Wish us luck if you can't be with us, and check us out if you're free today.