Automagic Kernel Cleaning under Ubuntu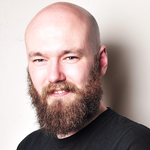 Andrew Bolster
Senior R&D Manager (Data Science) at Synopsys Software Integrity Group and Treasurer at Farset Labs & Bsides Belfast
Sick of having dozens of old kernels sitting under your /boot/ dir? Want a simpler boot-life? Well we've got the solution for you.
Just one course of cleankernel once an upgrade cycle will remove all previous kernel entries from your bootloader and /boot/ dir.
Basically, it lists what kernels you currently have in your /boot/ and removes them using apt .