Kids Sing Portal "Still Alive"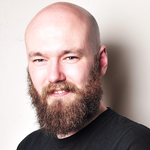 Andrew Bolster
Data Science Engineering Manager at NTT Application Security and Trustee at Farset Labs
The Gifford Children's Choir performs "Still Alive" by Jonathan Coulton.
I freaking love this song, and there's something reassuring that in years to come kids will be singing songs from video games about science instead of nursery rhymes about war and disease, and violent chants.
PS, JC is coming back to do the music for Portal 2, which look brilliant since they're letting you 'out of the lab'.
PPS, one of the best viral marketing/augmented reality campaigns I've ever seen…
Update (31/3/10) Fixed youtube embedding