Delayed Post: LENOVO ROCKS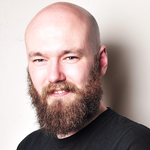 Andrew Bolster
Senior R&D Manager (Data Science) at Synopsys Software Integrity Group and Treasurer at Farset Labs & Bsides Belfast
I'll try and keep this as short and sweet as possible.
From the looks of my google analytics page(if anyone has a blog or site, i hightly recommend it) people were very interested in my experiences with lenovo, and I'm sorry for not updating.
About a week after my previous post, the problem continued to get worse until it simply wouldn't boot. I called Lenovo Ireland and (after a suprisingly short hold time) as soon as i said the magic number "2100" I was asked for my product and serial numbers and an address i wanted the new hard drive shipped to. Now, there was a slight hiccup where the outsourced phone operator recorded my serial number incorrectly, but that was fixed very speedily.
That was on a Friday at around 4:30. By 10am Tuesday, a fresh and shiny harddrive was on my desk.
Something that I should point out is that I got this machine from Lenovo America, with no extra fancy warrenties or anything, and they STILL gave me a great quality of service. I dont want to come across as 'glowing' or anything, but my next machine after this is going to be a Lenovo.
My only qualm about the experience was that there is no realistic way to 'restore to factory settings' for a blank drive on a machine with on Disk Drive  but I wanted to try out Windows 7 RC anyway and installed it from USB. But thats for a different post.