Staggering Unproductivity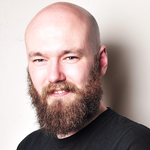 Andrew Bolster
Senior R&D Manager (Data Science) at Synopsys Software Integrity Group and Treasurer at Farset Labs & Bsides Belfast
I must apologise for my lack of activity on the blog, but more is coming.
I've begun working towards working with Ian Clarke on his Swarm project, that is if i can bring my Java and Scala chops up to scratch enough to give meaningful impact.
Beyond that I'm heading to NJ this week to be with my partner for her graduation and have my 21st birthday while im over there (21 means absolutly squat in Ireland, so I'm expecting a repeat of my 18th…)
Coming towards the closing stages of my placement at Ericsson and i must admit that I'm going to miss the place, and the people, and even the work, but most of all I'll miss the free coffee. If you ever get offered a place at Ericsson, take it.
Unfortunately, the usual disclosure agreements are in place, but frankly its alot of standard shell, perl, php, MySQL, Solaris stuff that isn't exactly "How-To"-able.
Have also been doing alot of experimentation with a variety of VM solutions, but nothing worth repeating ( My recommendation: VirtualBox. Networking and Stability still arent perfect, but for a dev environment, its great )
I'm now in a half-n-half environment; I have kept my new ThinkPad X61s as a windows vista machine (dual booting 7, which i have to say is impressive), but i keep my main box on Ubuntu.
Anyway, update is done.