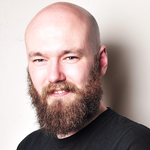 Andrew Bolster
Senior R&D Manager (Data Science) at Synopsys Software Integrity Group and Treasurer at Farset Labs & Bsides Belfast
So…. I'm Andrew, I'm a technical person, and I'm gonna use this blog to post out some of my technical musings and little experiments.
Currently, I'm working off of three systems, Athena, Apollo and Hermes.
Athena:Headless Ubuntu Server 7.10, 2.6 Kernel AMD Semperon 3200+, 512MB RAM, 3 Hard Drives Totalling Just Under 1TB (mostly storage and backup archives)
Apollo:WinXP AMD Athlon64 X2 6000+ (3GHz), 4GB RAM (32bit xp only sees 3.5 tho.) GeForce 7600 GS (512MB) and a 500GB SATA drive (My Workhorse for classes and heavy experiments eg VMWare)
Hermes:Ubuntu 7.10 Laptop, Celeron 1.7GHz, 512MB RAM, 60GB HDD (My Carry-about-workstation)
One thing I plan on documenting soon is the progression to WinXP64bit, testing in VMWare first, and then in real life. Maybe someday.
Also I'll be documenting some of my work at Queens University Belfast, where I study Electronics & Software Engineering, aswell as posting some things i think are interesting.
Of Course, this is all dependant on my updating this blog……..